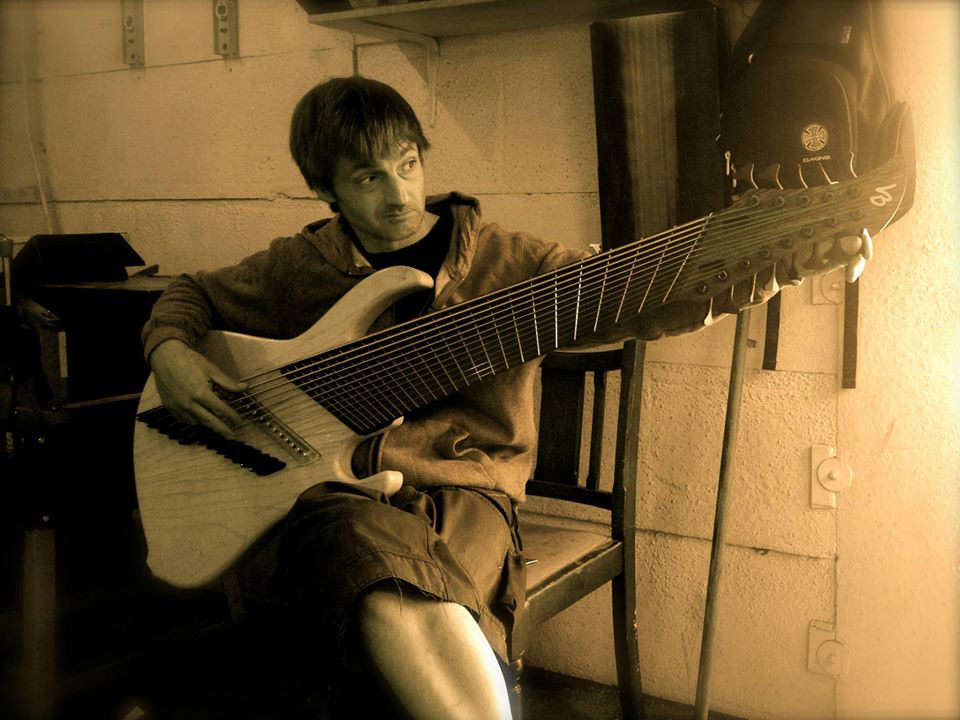 In Septemeber this year, we were honored to be invited to supply some casual beats for the visitors to Letts Basses Bass Day at Quad Studios, Leicester.

From their Facebook page:
 "A day out at http://www.quadstudios.co.uk/ with http://www.lettsbasses.co.uk/
Primarily a showcase of the 13 string bass with owner Russell Newton but also welcome to anyone who wishes to come along to see what we do and get the chance to speak to us in person. We encourage any Letts owners to come along to show off their own babies!
There will be an open jam for those who wish to try out one of our basses. All local musicians welcome! See you there!
Peace n light. Letts Basses."
A surprise bonus was thrown into the mix here on a personal level, as Jon Letts is an old chum from my retail days in Leicester – a thoroughly nice fellow who has clearly developed an immense talent for instrument construction. What a great day of music and craftsmanship!