Respect –  performed by Aretha Franklin, 1967 (written by Otis Redding).
Drummer: Gene Chrisman
Much of the rock & pop approach to drum rhythms relies heavily on a 2 & 4 'backbeat' feel and in more recent times, regularity and repetition through the entire kit has proved to be the fashion.
I've played this song many times, but only quite recently stumbled upon the bare unpredictability of the bass drum here in Gene Chrisman's playing. For me, it's the totally natural work of a master with very much the whole picture in mind. Get a listen to the track – but on some proper speakers with some bass in them otherwise you'll miss the majesty! Check out how Chrisman dances around with –  and against – the bass line and the vocals with the kick drum.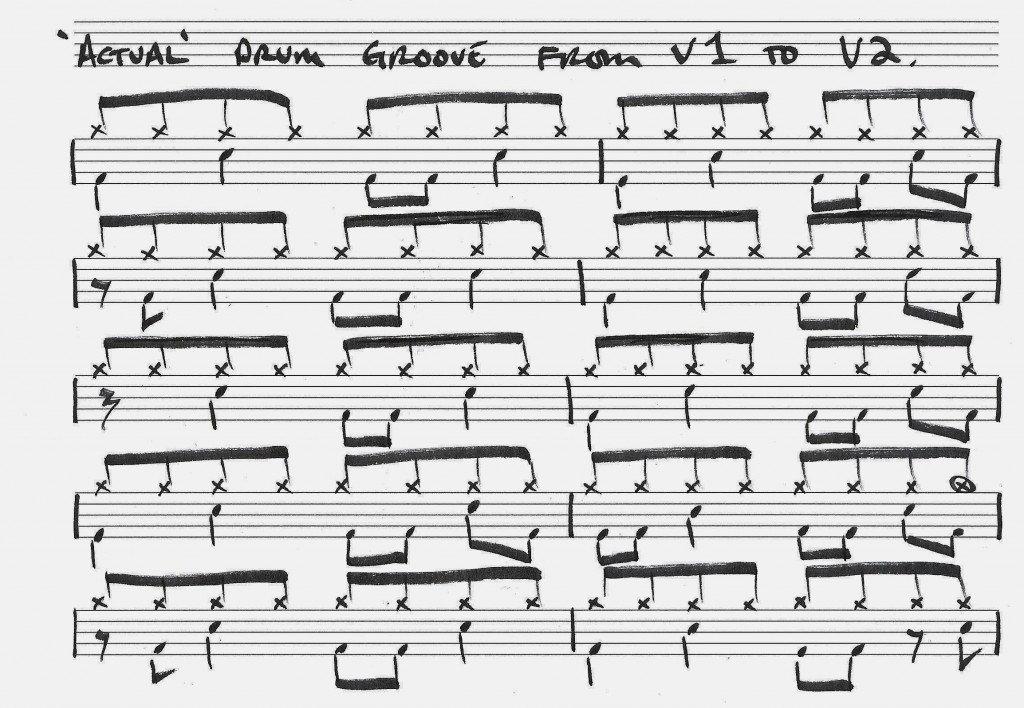 Learn drums in Leicester, visit our drum school!