Welcome to the new-look Dye House Drum Works drum school – for drum lessons in Leicester – thank you for visiting!
My name is Lee Boyd Allatson and I have been a providing professional drum lessons in Leicester for 30 years. I opened Dye House Drum Works back in October 2009 and since then have been providing drum lessons and drum equipment to many local players. We provide drum lessons for children and drum tuition for beginners through to advanced drumming and preparation for further and higher education. Whatever your drumming needs – we are here to help!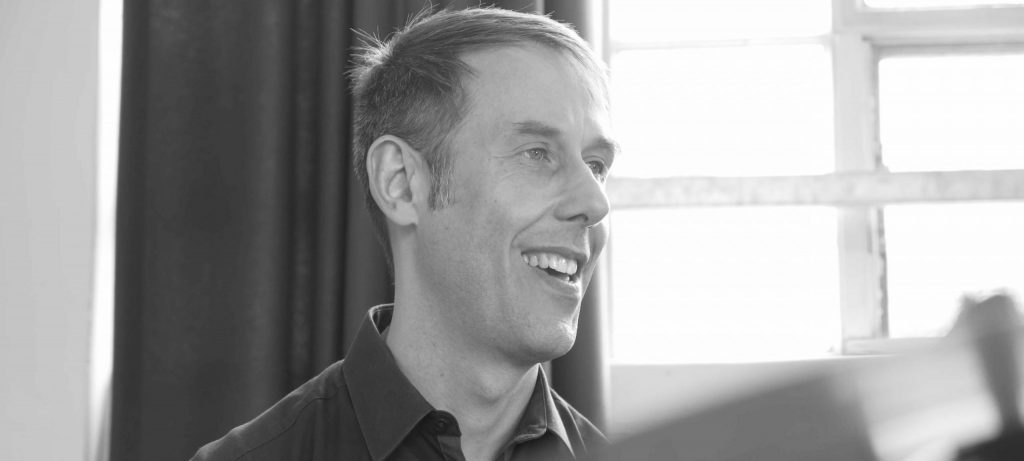 Drum Lessons in Leicester at our Drum School:
There are many great services provided by Dye House Drum Works drum school: We offer bespoke, one-to-one drum lessons, tailored to the needs and goals of each individual student; furthermore, we regularly supply a range of unique and inspiring clinics and masterclasses for group events. We also have our own drum shop and YouTube channel hosting a whole bunch of great tuition videos. Have a browse around the website and leave a comment, or drop us a line with any questions or queries. There's always something new going on, so do please feel free to visit often!
Drum Lessons in Leicester with Dye House Drum Works are still only £20 per hour!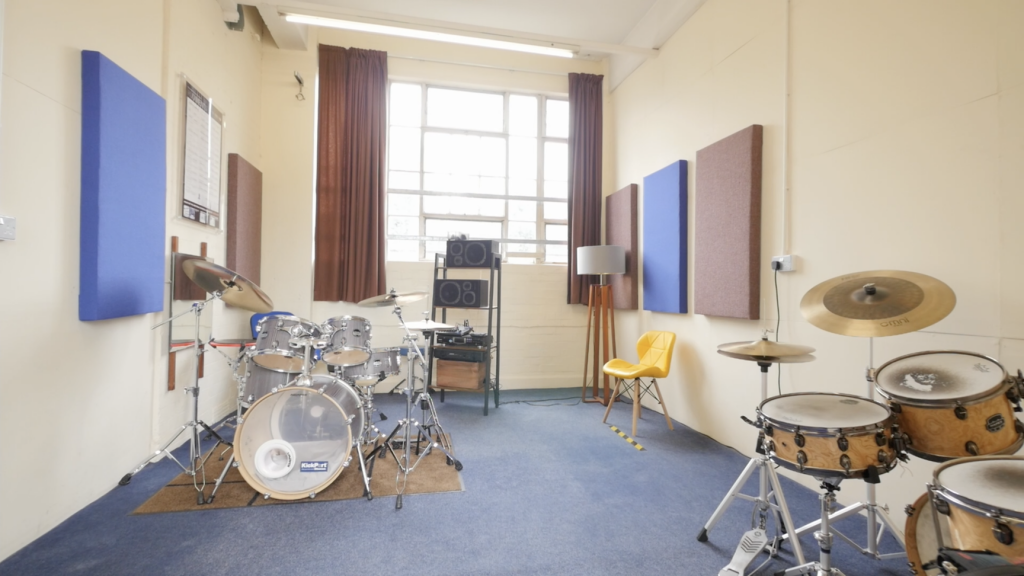 A word from Lee Allatson: Head Drum Teacher at our Leicester Drum School:
Hi! My name is Lee Allatson and I am a drum teacher in Leicester. I founded and teach at the Dye House Drum Works Drum Works drum school – thank you for visiting our website! Having been a music industry professional for over 30 years, in 2021, I celebrated delivering my 25,000th drum lesson in Leicester! I have enjoyed playing music all over the world at all levels, whilst facilitating lessons to a wonderful variety of students all through my teaching history. This mix of music, people and performance environments has formed a big part of my personal development and, I hope, my own unique musical character.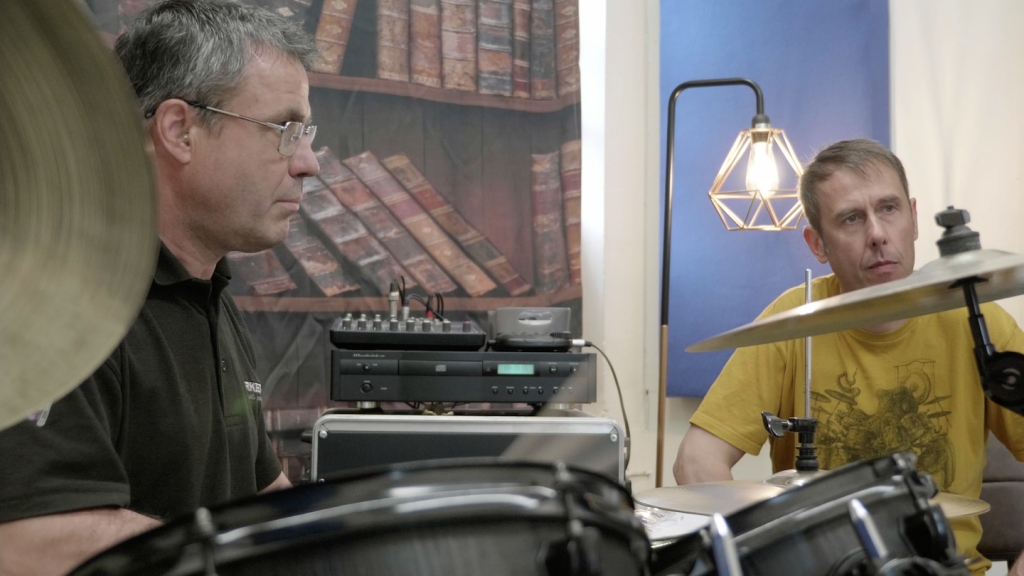 Students enjoying Drum Lessons in Leicester at the Dye House Drum Works Drum School.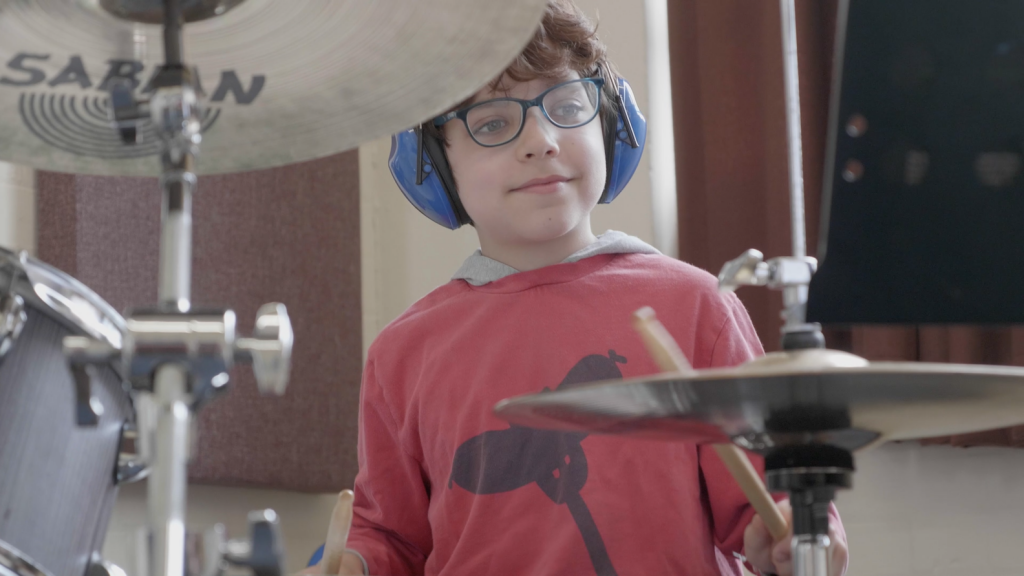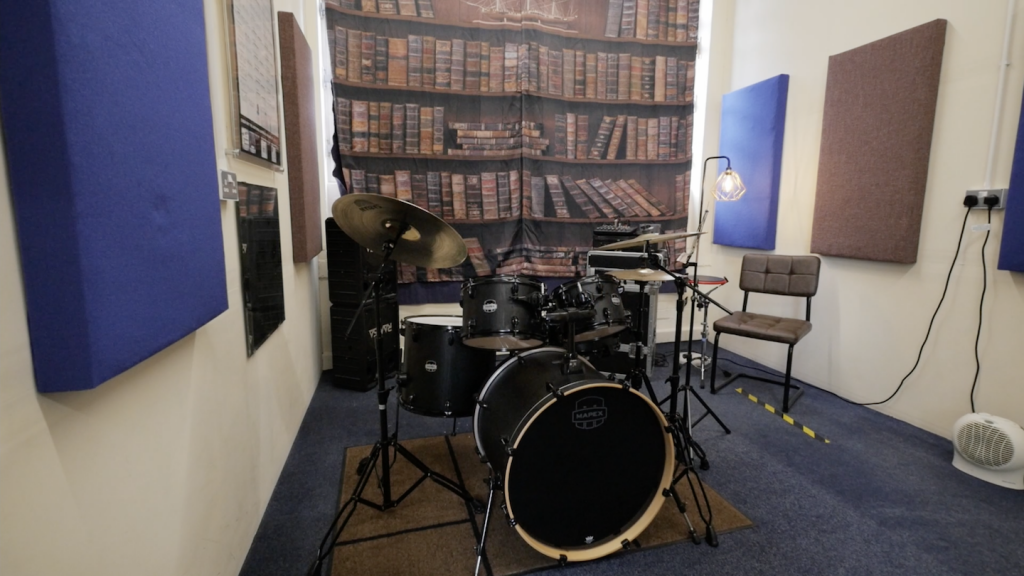 Our Leicester Drum School – A Brief history:
Our Leicester drum school first opened its doors in 2009. Since then, we have provided a thriving hub for new and established drummers from all around Leicestershire – and beyond! During the lockdown years of the pandemic, we moved to exclusively online teaching. This change of educational landscape brought changes and the development of completely new approaches for online learning. This fed back into our live one-to-one drum tuition systems and when the doors reopened in 2021, we re-doubled our teaching approaches and aims, and, furthermore, saw the landmark celebrated of 25,000 drums lessons!